21 April marks the 7th death anniversary of Iqbal Bano, a highly acclaimed Pakistani Ghazal singer. To mark the occasion, we share with you 5 unknown facts about the late artist.  
Her Childhood
Iqbal Bano was born in Delhi, India and from a very young age, developed a passion for music. Her father realized her hidden potential and placed his full support behind her.
Her Guru 
She studied under the famous Ustad Chand Khan who introduced her to pure classical music and light classical music.
Marriage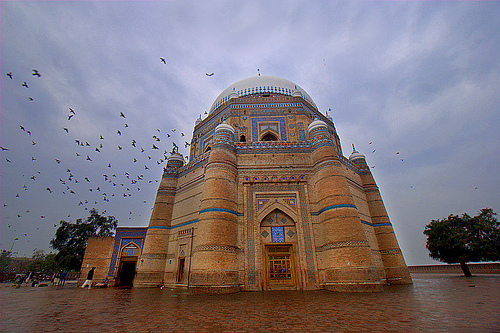 In 1952, she married a Pakistani land-owner who promised her that he would never try to hinder her from pursuing her passion but would rather support her. She moved with him to Multan where she stayed until his death.
Faiz Ahmed Faiz's ghazals

Bano was considered an expert in singing the ghazals of Faiz Ahmed Faiz and this helped her gain a great following. During the reign of Zia-ul-haq, when the poet's works were banned and she remained defiant in the face of the ban and continued to sing his inciting ghazals. leading a protest against the jailing of Faiz Ahmed Faiz, Bano sang Faiz's immortal song "Hum Dekhenge" (We shall witness) at a Lahore stadium in front of a crowd  of 50,000 people, wearing a black sari in defiance of Zia's ban on the sari.
Pride of Performance
For her outstanding contribution to classical music, she was awarded the Pride of Performance by the Pakistani Government in 1974.