In South Asia, most people are often reluctant when it comes to adoption and only consider it if they are themselves unable to bear children biologically. However, some people are going ahead with the idea of adopting kids and are setting good examples for others to follow.  This includes many notables' names as well including in those in the Indian Film industry. Here are examples of six famous bollywood who have adopted kids.
Susmita Sen
The famous actress and model Susmita made history in 2000 when she adopted a toddler named Renée. In India, single women adopting children is not considered socially acceptable but Susmita took the daring step and obtained the guardianship. In 2009, she again adopted her second daughter, which she named Alisah,
Raveena Tandon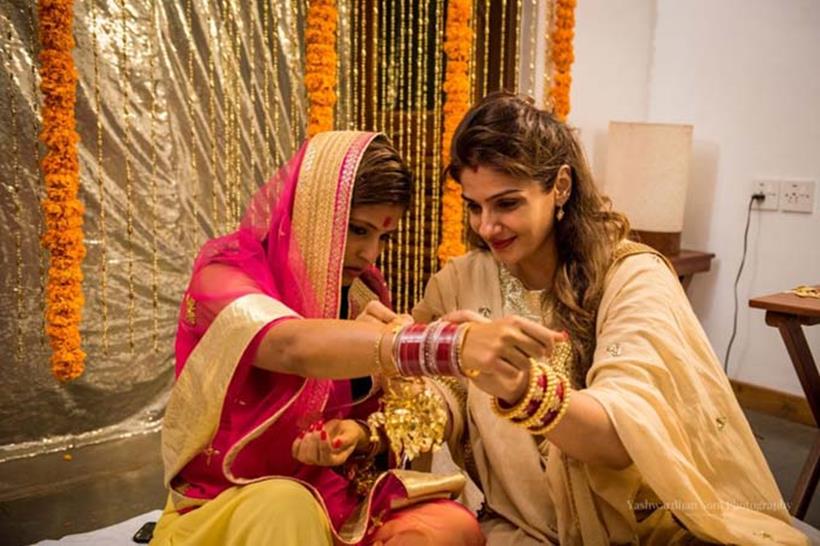 In 1995, actress Raveena adopted two young girls named Pooja and Chhaya. Even though she later married and had two kids with her husband, she raised all of them equally and today both of her adopted daughters are grown up and married.
Mithun Chakraborty
The legendary actor and producer, Mithun "Da" has an adopted daughter named Dishani Chakraborty and she is often accompanies him at family and film events.
Nikhil Advani
The man behind  great films like 'Kal Ho Naa Ho' and ' 'Salaam-e-Ishq' is also the proud father of Keya, the girl who he adopted when she was just 4 years old. Despite his busy routine, he always manages to spare time for his daughter.
Kunal Kohli 
Kunal Kohli, the director of famous Indian films like Hum tum and his wife Ravina Kohli, the director of the popular talk show 'Koffee with Karan', adopted a baby girl, which they named Radna.
Preity Zinta
One of the most recognized names of bollywood, Preity Zinta has adopted 34 children and pays for their education and needs but only pays them a visit occasionally.
Did you find the article interesting? Why not share it on social media for others to read.